Discovering new things. The future starts from there.
Our experts, who have proven track records in aircraft-related businesses (design and development, manufacturing, certification testing, registration, sales, customer service, inspection and maintenance, repair and modification, flight operation, operation, etc.), will provide you with hands-on support. We can also help you plan and support projects to develop domestic and international sales channels. The experts who provide support are all people who have actually been involved in the project themselves.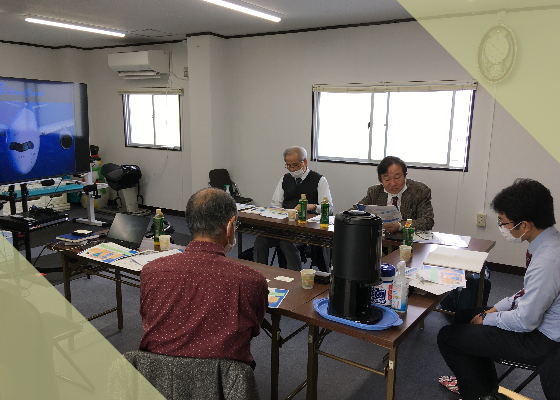 Consulting as an advisor of the SME SUPPORT JAPAN
The SME SUPPORT JAPAN assigns SME support advisors by industry sector. These specialist advisors are carefully screened for their background, expertise, and responsiveness, and work every year in accordance with the policies of the Ministry of Economy, Trade and Industry and the SME SUPPORT JAPAN. We receive training sessions every year to improve our skills so that we can provide consulting services in accordance with laws and regulations.
SME SUPPORT JAPAN's services are available for companies who are trying to enter the aerospace industry and for those who want to improve their skills. Please make use of this service, which requires little co-payment and provides coordination by specialists carefully selected from all over Japan.
---
---
<SME SUPPORT JAPAN>