Companies, Cluster Networks, etc.

This page introduces companies and cluster networks in each prefecture related to the aerospace industry.
The names of companies are introduced by prefecture, and links to their websites are provided.

There are 3 million parts used in aircraft, and the scale of the Japanese industry is 2 trillion yen, including space, rockets, and defense-related parts, but the government has set a policy to expand the scale to 3 trillion yen by 2030. What is now required in small and medium-sized companies is the ability and endurance to receive orders as a package rather than outsourcing processing, as well as automation and artificial intelligence technologies that can solve the global issues of efficiency and human resource shortages.
 Here, we will focus on one-of-a-kind companies that satisfy global standards, companies with a track record of doing business with major overseas companies, and start-up companies that are trying to adapt new technologies to the aviation industry.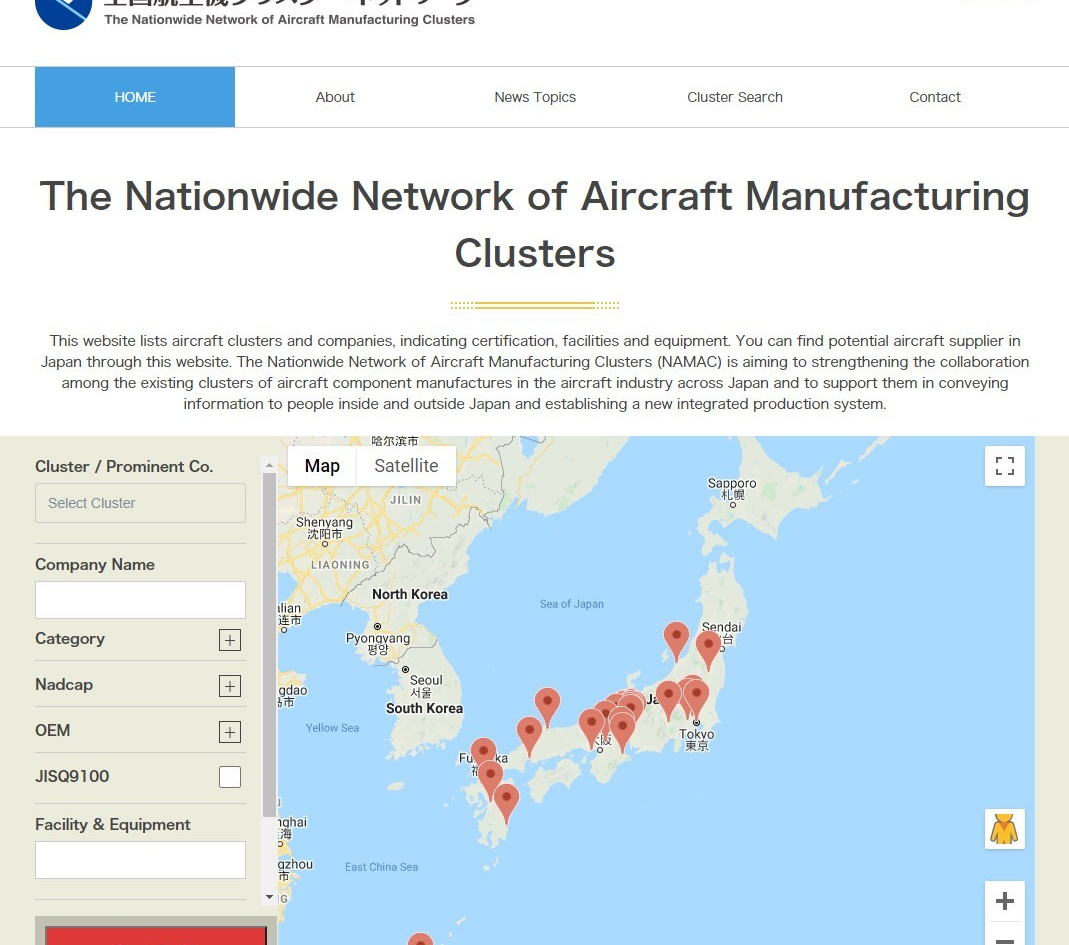 Click here for more details
https://namac.jp/
The National Network of Aircraft Manufacturing Clusters
---
We are in the process of coordinating with each local government and will post companies that have been confirmed.
If the link has not been made, it is "under coordination".
We will post those companies that have been completed the coordination and confirmed.
Hokkaido
Aomori Iwate Miyagi A kita Yamagata Fukushima
Ibaraki Tochigi Gunma Saitama Chiba Tokyo Kanagawa
Niigata Toyama Ishikawa Fukui Yamanashi Nagano Gifu Shizuoka
Aichi Mie Shiga Kyoto Osaka Hyogo Nara Wakayama Prefecture
Tottori Shimane Okayama Hiroshima Yamaguchi
Tokushima Kagawa Ehime Kochi 
Fukuoka Saga Nagasaki Kumamoto Oita Miyazaki Kagoshima
Okinawa