Training Course Support Program
To share wisdom. Discovering the pathways and methods.
In parallel with our individual consulting services, we offer seminars for people working in various fields, with content suited to them. In the prevention of coronavirus infection, it is possible to take the course at home in a casual setting.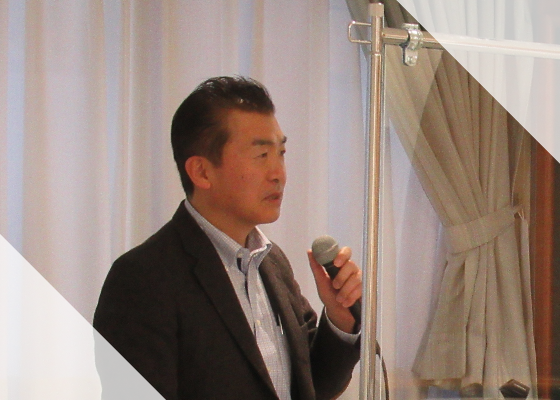 Lecture in Sapporo, Hokkaido
Hokkaido and the Hokkaido Machine Industry Association have been holding technical lectures for manufacturing companies in Hokkaido to promote their entry into the growing aircraft-related industry. Aero Coach was commissioned to conduct the seminar on Monday, December 14, 2020, at the Hokunoh Kenpo Kaikan.
The seminar was titled "Expanding Opportunities for Entry into the Aircraft Industry," and included explanations of the current state of the commercial aircraft industry, overseas examples of the aircraft industry, and specific examples of what OEMs (aircraft and aircraft engine manufacturers) are looking for in subcontractors.
---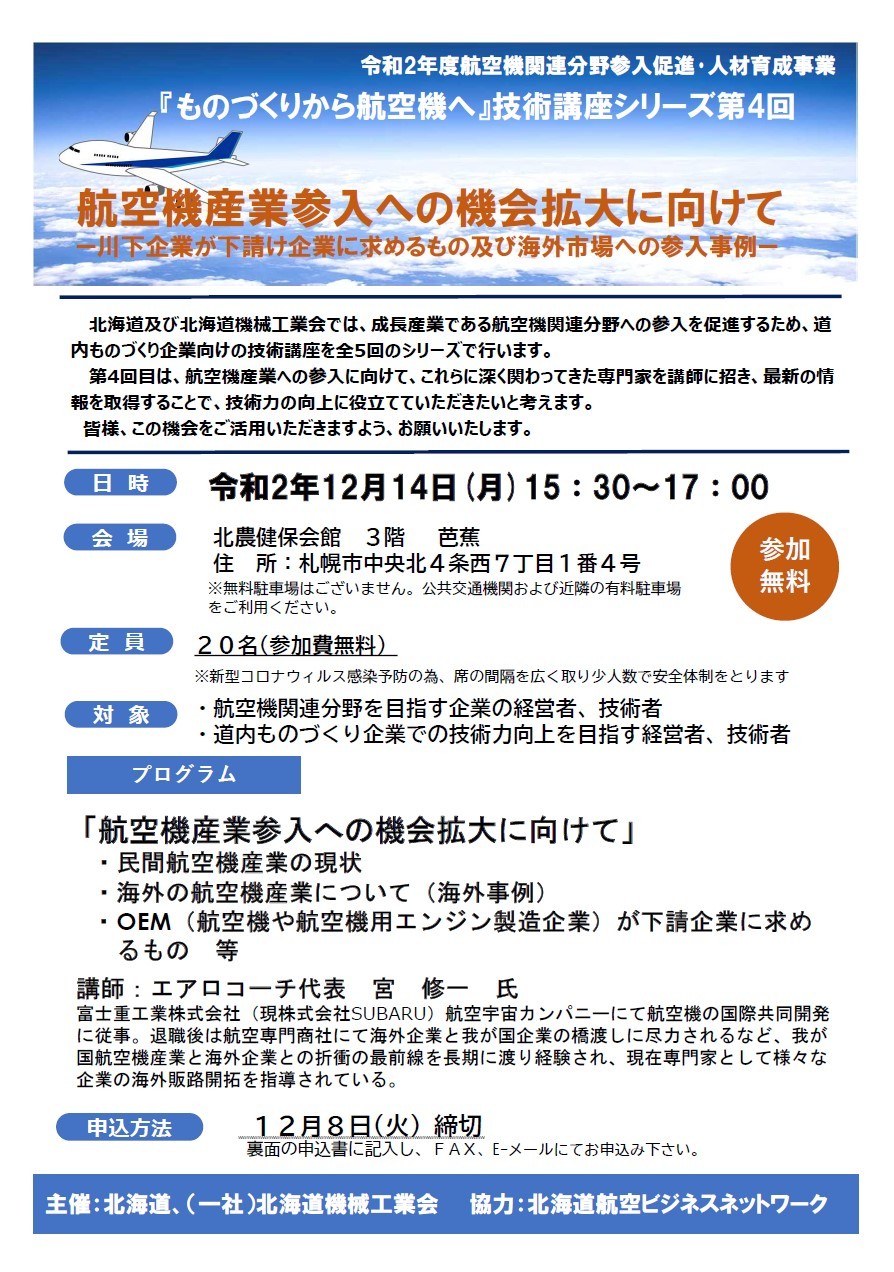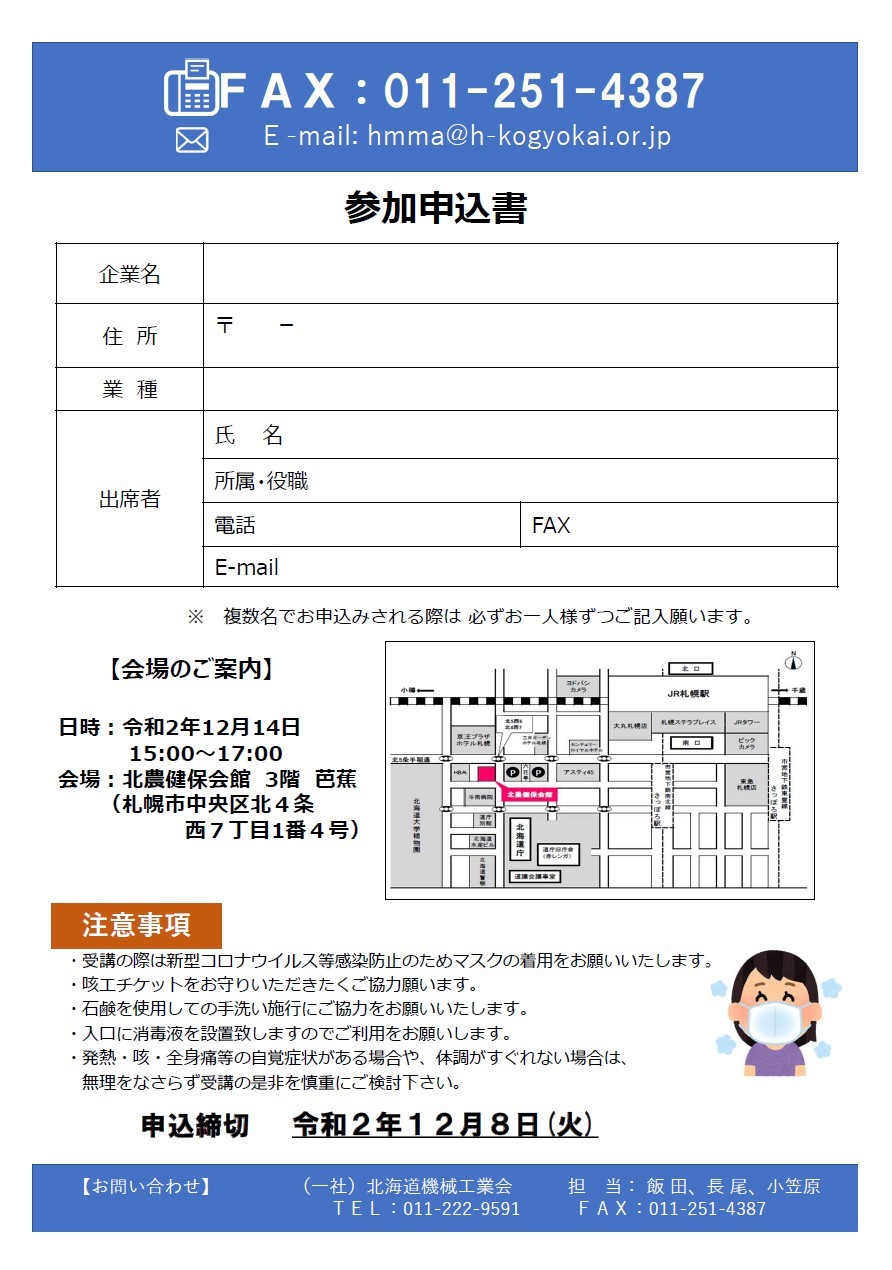 ---